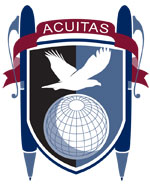 The Center for Intelligence Best Practices
Publishing & Professional Development Training

March 22, 2010, Washington, D.C.
Government Training Inc. today announced the launch of the Center for Intelligence Best Practices and named Kim Lewis as Director for Intelligence Training. "The goal of the Center is to provide law enforcement, regional and state fusion centers, and federal, state and local homeland security agencies with best practices developed over many years at the national intelligence level", said Clara Boothe, CEO of Government Training.
"There has been an increasing use of highly sensitive data, reports and national intelligence by these non-intelligence agencies at federal, state and local level. There is clearly a need to ensure that best practices are adopted and to provide ongoing professional development training," she added. "This training encompasses the whole gamut of strategic security which relies on using the latest information from all available sources to determine the most appropriate response to a situation whether it be an act of terrorism, gang organizing and violence, financial crimes, organized crime or a local crime spree," said Ms. Boothe.
"One of the greatest problems facing decision makers at federal, state and local level is the sheer volume of information that is now available and how to filter and interpret it correctly. The Center will focus on best practices for utilizing and storing this intelligence and how best to act on it," she said. Director for Intelligence Training Kim Lewis will provide the experienced leadership needed to identify topics, instructors and training goals in line with the objectives of the Center for Intelligence Best Practices. Ms. Lewis brings with her a distinguished career in national intelligence operations and the development of associated training programs for federal, state and local users.
The Center will "link our physical security training to our intelligence training in order to provide training across the entire threat spectrum – from collecting and reporting intelligence, assessing the threat, monitoring the situation, and responding and defending," said Ms. Boothe.
Initial courses include:
Introduction to Strategic Intelligence Analysis
Open Source Intelligence
Intelligence Analysis I and II
Writing Intelligence Reports
CARVER Threat/Risk Assessments
Protective Service Details
Surveillance & Counter Surveillance Techniques
Tools of Terror: IEDs and Home Made Explosives
Government Training Inc is a woman-owned, small business with offices in Northern Virginia, Washington, D.C, San Diego, California, Tampa and Orlando, Florida.
Click here
to see the complete course list
For more information contact:
Don Dickson, Government Training Inc. 301-455-5633
don.dickson[at]GovernmentTrainingInc.com.